Looking for the best paying online slots to play for real money? Finding them is an uphill battle as there are literally thousands of titles to choose from, all with varying return percentages. Luckily for you, our team of expert reviewers invested a good deal of time and effort in helping you out. After spending hours of painstaking research, we shortlisted the online slots with the highest return percentages and the best winning odds. Without further ado, here is our listing of the best-paying online slots you can play for real money at the top online casinos.
| Game | Rating | RTP | Demo |
| --- | --- | --- | --- |
| Shuriken Legend Slot | | 98.11% | Play |
| Eldorado Slot | | 98.10% | Play |
| Multi Bricks Slot | N/A | 98.10% | Play |
| Coins of Luck Slot | | 98.09% | Play |
| Er Colosseo Slot | | 98.01% | Play |
| Fortune Deck Slot | | 98.00% | Play |
| Joker Heist Slot | | 97.60% | Play |
| Hit Saber Slot | | 97.50% | Play |
| Black Gold Texas Riches Slot | | 97.3% | Play |
| Gemhalla Slot | | 97.17% | Play |
Return to Player, Volatility, and Hit Frequency
Choosing online slots with higher-than-average payout rates is beyond important if you are looking to generate more winnings in the long run. The trouble is return percentages vary wildly across the board and can change dramatically from one online casino to the next. There are even different versions of the same slots with varying payback rates, so the comparison is vital if you insist on finding more value for your money.
Return to Player (RTP)
The Return to Player (RTP) is always worth checking out since it indicates what percentage of all wagered money spinners will get back over time in the form of profits. Another way to put it is to say it helps players determine how much they can anticipate losing when playing a specific slot. The RTP mirrors the house edge in a sense.
Let's use NetEnt's popular slot Gonzo's Quest as an example where the advertised theoretical return stands at 95.97% for a house edge of 4.03%. This means the game will pay back approximately $96 for every $100 players have wagered in the long run, while the house will retain the remaining $4 from this amount.
It follows that the higher the RTP is, the more winnings players will generate in the long term. In an attempt to make things easier for you, our reviewers devised the following ranking system for online slots based on their return percentages.
| Slot Category | Payout Range |
| --- | --- |
| Highest Payers | 97% – 99% |
| Average Payers | 94% – 96% |
| Below-Average Payers | 92% – 93% |
| Lowest Payers | ≤ 92% |
One thing to keep in mind is that it takes millions of spins for a slot to arrive at its advertised theoretical return. For instance, Hacksaw Gaming advertises an RTP of 96.23% for its Outlaws Inc slot, but specifies in the paytable this percentage was calculated over the course of ten billion simulated rounds.
Important to Know!
An increasing number of slot developers have started to offer games with flexible return percentages, allowing online casinos to select from RTPs within a specific range. Their games are available with dual return setups and the lowered versions are called 'DX1' variations. To our knowledge, providers like Nolimit City, Play'n GO, IGT, Red Tiger, and Hacksaw Gaming all offer variable return percentages.
Volatility
Volatility is another important metric to consider when choosing which online slots to play as it indicates the level of risk associated with playing a specific game. The higher the volatility is, the greater the swings players will experience.
Slots with high volatility can deplete your bankroll faster. They award higher payouts on average but the winning combinations occur infrequently. Conversely, games with lower volatility award more frequent but significantly smaller prizes. It is also possible to find releases with medium-to-low, medium-to-high, and super-high volatility.
Important to Know!
The return percentage reflects your long-term odds and does not necessarily account for the volatility level of the games. A title with a theoretical return of 92% could potentially see a player win more during a single isolated gaming session compared to a slot with a 96% payout rate.
Volatility Level
Suggested Slots
Low Volatility
● Starburst (NetEnt)
● Eye of Persia 2 (Reflex Gaming)
● Professor Clank's Combinator (ReelPlay)
Medium Volatility
● Vikings Go Berserk (Yggdrasil)
● Clash of the Beasts (Red Tiger Gaming)
● Wild North (Play'n GO)
High Volatility
● CritterPop (Yggdrasil)
● Dead or Alive 2 (NetEnt)
● Wanted Wildz (Red Tiger Gaming)
Hit Frequency of Online Slots
The term 'hit frequency' indicates what percentage of all spins will return some sort of a payout to players. If a slot is programmed with 10,000 possible combinations but has a hit frequency of 21%, it will produce approximately 2,100 winning spins, while the remaining 7,900 rounds will result in losses. Higher volatility slots have lower hit rates and vice versa. However, higher hit frequencies do not necessarily result in better theoretical return percentages in the long term.
Where to Find the Return Percentages of Online Slots
As previously mentioned, it takes hundreds of thousands and even millions of spins for a slot to reach its advertised payback rates. Some players assume this fact diminishes the value of looking for the best-paying slots but their reasoning is incorrect. If you consistently play games with higher return percentages, you will have better chances of winning money over time. Here are the most common places where you should look for the payout rates of online slots.
● The websites of the software suppliers often provide information about the theoretical return percentages of all available games. The hit frequencies and the volatility levels are sometimes published as well.
● The websites of the online casinos are also worth checking, especially when you take into account the fact many developers now provide variable RTP rates, offering high-paying and low-paying versions of the same slot releases.
● The help sections of the games sometimes contain precise information about the theoretical return, listing the payback percentages players can anticipate in the long run.
● Our reviews feature the payout rates of all online slots we cover, along with details about each game's level of volatility and hit frequency. We highly recommend you read what our expert reviewers have to say before playing any new slot for real money.
Other Factors to Consider when Choosing High-Paying Online Slots
As essential as it is, the theoretical return is not the only factor you should consider when looking for new real-money slots to explore. To make an informed choice, you should take into account several other important criteria, including the paytables of the games, their bonus features, and the jackpots up for grabs.
● The Paytables
The paytable is easily one of the first things you need to check as it provides valuable insights into the winning combinations, the number of paylines or win ways, and the payouts you can anticipate. The special symbols like wilds and scatters are also listed there, along with the requirements for triggering the free spins and the bonus games. As straightforward as online slots are, there are still rules you need to be aware of before you set the reels in motion.
● The Jackpots
The jackpots are worth checking out because they often have a direct impact on the long-term payout rates of the games. By rule of thumb, slots with progressive jackpots yield lower theoretical returns in the base game to account for the jackpot contribution. A small percentage of each qualifying wager goes toward a pooled pot. A portion of the subtracted amount is fed straight into the growing jackpot, while the rest contributes to the seed the pot is reset to after being won.
● The Bonus Features
From free spins and bonus games to dynamic multipliers, expanding wilds, and scatters, the best-paying online slots offer no shortage of exciting and rewarding features. They add an extra layer of complexity to the gameplay and improve your winning chances as this is where the biggest wins normally occur.
Who Supplies the Best-Paying Online Slots?
The companies featured in this section are not only some of the most prolific developers in the iGaming industry but are responsible for releasing some of the highest-paying slots on the internet. We diligently scoured their entire portfolios to single out the slot releases that yield the best return percentages reel spinners could ever hope to find.
● Microgaming has started to release online slots with lower return rates in recent years in line with the general industry tendencies. Nonetheless, the leading studio's catalog contains several hidden gems that pay back in excess of 97%, with the classic single-line slot Couch Potato being one notable example.
● NetEnt delivers theoretical return rates of 96.70% on average, although the long-term payback in some of its older releases like Mega Joker escalates to the impressive 99%. We think everyone can agree this is way beyond what you typically can expect from online slots.
● Playtech normally delivers online slots with average return percentages ranging from 95% to 96%. However, there are some notable exceptions in the renowned studio's portfolio like Goblin's Cave, which is largely regarded as the highest-paying slot on the internet.
● Yggdrasil is one of the few developers to still craft online slots with fixed rather than variable theoretical return percentages. The average payback rates of Yggdrasil's games range between 96% and 96.50%, which is pretty much the norm on the market these days. Yggdrasil fans can anticipate a higher Return to Player in older releases like Jokerizer and Tut's Twister.
● Pragmatic Play is a multi-award-winning software provider that creates online slots with superb visuals and highly rewarding bonus features. The payout rates in most of its slots revolve around 96% but the company has released several games with a more explosive winning potential where the RTPs exceed 97%.
Software Studio
Highest Paying Slots Released So Far
Microgaming
● Reel Gems (97.49% RTP)
● Couch Potato (97.43% RTP)
● Retro Reels Extreme Heat (97.50% RTP)
NetEnt
● Mega Joker (99.00% RTP)
● Blood Suckers (98.00% RTP)
● Jack Hammer 2 (97.07% RTP)
Playtech
● Goblin's Cave (99.32% RTP)
● Ugga Bugga (99.07% RTP)
● Cinerama (98.94% RTP)
Yggdrasil
● Jokerizer (98.00% RTP)
● Tut's Twister (97.10% RTP)
● Beauty and the Beast (97.00% RTP)
Pragmatic Play
● The Catfather (98.10% RTP)
● 888 Gold (97.52% RTP)
● Gold Train (97.16% RTP)
Top 5 Online Slots with the Highest Payout Percentages
Are you willing to learn more about the online slots with the best payout percentages? We bring to your attention 5 high-paying releases where you will enjoy great chances of winning in the long term. Continue reading for more information on the number of paylines they offer, their themes, and the bonus features you can anticipate.
Goblin's Cave by Playtech
| | |
| --- | --- |
| Release Date | September 29, 2012 |
| Return Percentage | 99.32% |
| Volatility Level | Medium |
| Paylines | 3 fixed lines |
| Maximum Wins | 150 x the bet |
This older Playtech release is widely regarded as the online slot with the highest return percentage in history. Other than that, there is nothing spectacular about this game, which plays on a 3×3 reel grid with 3 fixed paylines. The slot takes you to the secret hideout of the greedy goblin from the title and uses various theme-related symbols like sapphires, golden rings, crowns, rubies, and emeralds.
There is a picking bonus game that triggers whenever you land three lantern symbols on the same spin. The game then transports you to another screen where you will find eleven treasure chests with hidden cash prizes to select from. Choose wisely as you are granted no more than one pick per bonus game entry.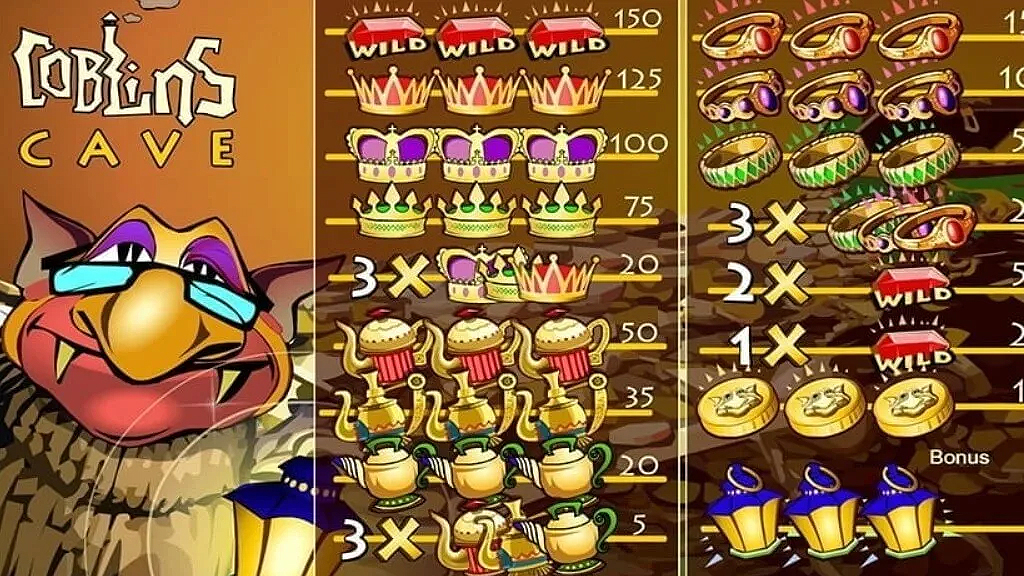 Mega Joker by NetEnt
| | |
| --- | --- |
| Release Date | October 1, 2011 |
| Return Percentage | 85.28% – 99.00% |
| Volatility Level | High |
| Paylines | 5 fixed lines |
| Maximum Wins | Progressive jackpot (2000 coins in the base game) |
NetEnt's Mega Joker is a classic online slot that plays on 3 reels and offers you 5 fixed lines to win on. It uses familiar fruit symbols like lemons, cherries, plums, oranges, and watermelons. The game is linked to a progressive jackpot network, and awards five-figure prizes every couple of days on average.
The slot offers two modes of play, a basic one and a skill-based Supermeter mode where spinners can achieve the maximum theoretical return of 99%. During this extra-special mode, players wager more coins spin, but this increases their prospects of pocketing a cash premium.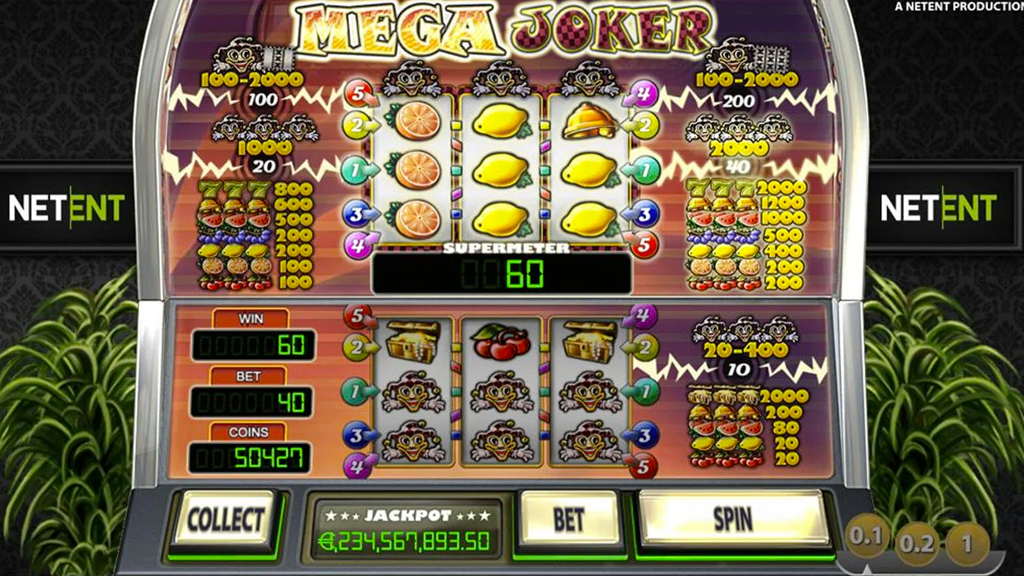 The Catfather by Pragmatic Play
| | |
| --- | --- |
| Release Date | March 15, 2016 |
| Return Percentage | 98.10% |
| Volatility Level | Low |
| Paylines | 9 fixed paylines |
| Maximum Wins | 2,251 x the bet |
Pragmatic Play dropped this mobster-themed slot in 2016 and the release became an overnight success due to its higher-than-usual theoretical return. In this 9-line game, players will encounter a gang of felines that award generous prizes in both directions, from right to left and left to right.
There is also a random expanded wild feature with substitution symbols that extend to cover an entire reel. However, this is possible only on the second, third, and fourth reels. Players will also benefit from a round of up to 25 free spins with 4x multipliers on all wins. Pragmatic Play released a sequel title called The Catfather II in October 2016 but it comes with a reduced RTP of 96.07%.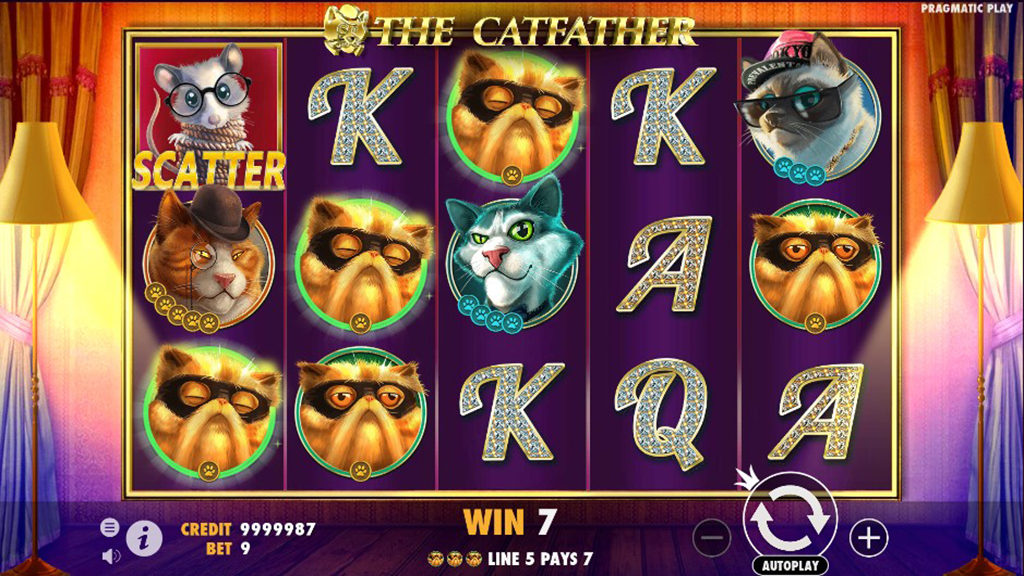 Jokerizer by Yggdrasil
| | |
| --- | --- |
| Release Date | March 1, 2016 |
| Return Percentage | 88.80% – 98.00% |
| Volatility Level | High |
| Paylines | 10 fixed lines |
| Maximum Wins | 6,000 coins |
Yggdrasil Gaming brings the circus to town with Jokerizer, a highly volatile online slot with 10 fixed win lines. The game impresses with a festive carnival atmosphere, stellar graphics, and immersive sound effects to match. More importantly, it yields a maximum theoretical return of 98% during the special Jokerizer mode that activates once players land a winning combination.
They can either collect the corresponding payout or enter the special mode where they play with twenty coins per spin. The feature awards mystery wins whenever two or three jokers appear anywhere on the reels. The ceiling on the maximum mystery payouts is set at 6,000 coins. Playing the special mode is recommended as otherwise, the RTP drops to a meager 88.80%.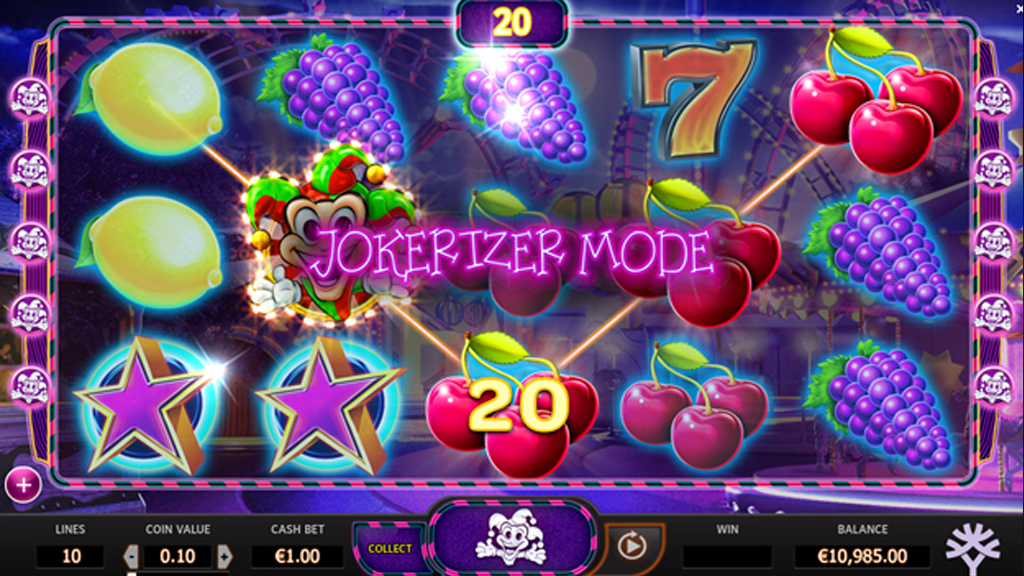 Retro Reels Extreme Heat by Microgaming
| | |
| --- | --- |
| Release Date | March 1, 2011 |
| Return Percentage | 96.66% – 97.50% |
| Volatility Level | Medium |
| Paylines | 30 fixed lines |
| Maximum Wins | 440,000 coins |
Retro Reels Extreme Heat is one of the older releases in Microgaming's catalog but continues to enjoy undying popularity largely due to its high payback rate. The maximum return exceeds 97% in the base game but only on condition you take advantage of the Hyperspin feature.
Hyperspin allows you to respin any of the five reels at an additional cost, with increased chances of winning. On top of that, players can win up to twenty flaming free spins by landing three or more scatters on the reels. The Hyperspin feature, however, is unavailable during the bonus rounds.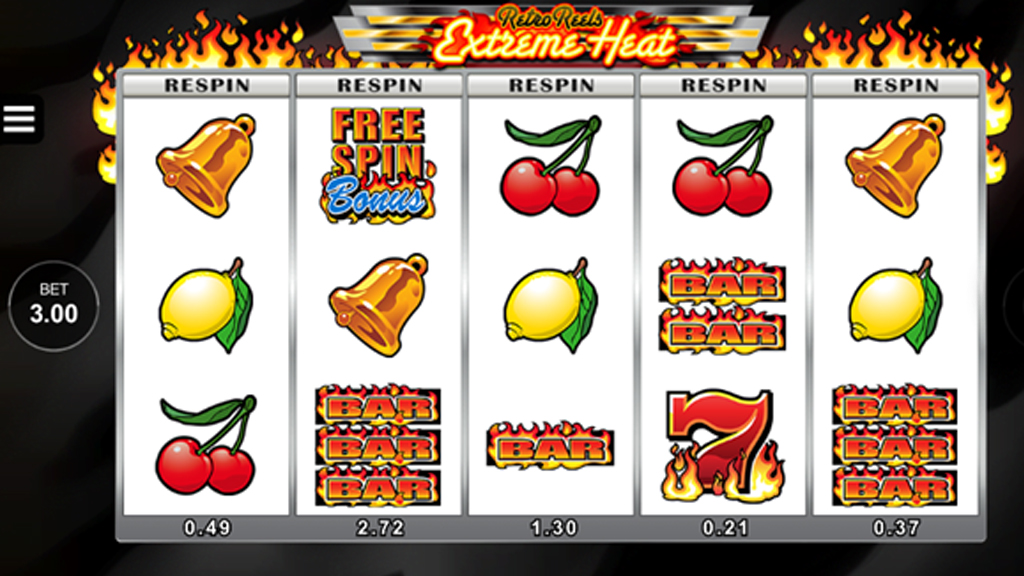 Payout Rates in Progressive Jackpot Slots
Progressive slots are extremely popular due to their enormous winning potential and life-changing jackpots that grow to reach millions of dollars. They play similarly to the games with fixed maximum prizes but their jackpots increase each time players make a bet. The jackpots continue to accumulate until someone is lucky enough to win, after which they reset to a preset amount called a seed and start growing all over again.
Warning!
Most slots with progressive jackpots offer extremely subpar payback rates in the base game.
Inexperienced players automatically assume progressive games are the highest payers due to their huge jackpots. However, this massive winning potential comes at the expense of severely reduced payback percentages to compensate for the jackpot contribution and the seeding process. In some instances, the RTP drops way below 93%.
To add insult to injury, playing the maximum bet is often a prerequisite for jackpot qualification. But it gets worse as the odds of landing the progressive prize on any given spin are laughable. The probability of winning the 'Mega" jackpot in Microgaming's Mega Moolah, for example, is estimated at approximately 1 in 296 million.
The table below provides a side-by-side comparison of the minimum and maximum return percentages you can anticipate in the most popular progressive slots. It is up to you to decide whether playing for the jackpots is worthwhile.
| Progressive Slot | Software Supplier | Minimum RTP | Maximum RTP |
| --- | --- | --- | --- |
| Jackpot Giant | Playtech | 91.25% | 94.22% |
| Age of the Gods | Playtech | 94.03% | 95.02% |
| Mega Moolah | Microgaming | 88.12% | 93.42% |
| Sisters of Oz WowPot | Microgaming | 86.70% | 92.00% |
| Hall of Gods | NetEnt | 95.30% | 95.70% |
| MegaJackpots Cleopatra | IGT | 88.98% | 92.48% |
How Online Slots Compare to Other Casino Games
Any seasoned gambler will readily confirm that online slots generally yield higher house edges compared to traditional casino games like blackjack, baccarat, or roulette. Furthermore, the outcomes of the spins are entirely random and no strategy can help you improve your winning chances over the long haul.
This is not the case in blackjack and video poker where playing correctly can significantly boost your long-term returns. Of course, this is not to say you should altogether give up playing online slots. All we are saying is you should pick wisely, compare the payback rates of the different games, and go for the releases with the highest return percentages.
Here is a closer look at the theoretical return you can generally anticipate in other popular online casino games.
Online Casino Games with Higher RTPs Than Slots
Release Name
Software Supplier
Theoretical Return
French Roulette
Microgaming
98.65%
Roulette Advanced
NetEnt
97.30%
Atlantic City Blackjack
Microgaming
99.65%
American Blackjack
Pragmatic Play
99.60%
Vegas Downtown Blackjack
Microgaming
99.62%
Baccarat
Red Tiger Gaming
Up to 98.92%*
Live Craps
Evolution Gaming
Up to 99.17%*
Jacks or Better
NetEnt
Up to 99.56%**
Aces and Faces
Playtech
99.06%
*The RTP varies depending on the bet type **The RTP varies depending on the bet level
Frequently Asked Questions about Best-Paying Slots
Do online slots offer higher theoretical return percentages than landbased slots?
Landbased slots yield considerably lower theoretical returns due to the higher cost associated with their maintenance. Coming across machines where the RTP goes as low as 75% is not unheard of. The machines must undergo regular onsite inspections during which time they must not be in use. Additionally, multiple staff members are on payroll to service them and this increases the operators' expenses.
How many spins are required to properly evaluate the long-term RTP?
The theoretical return rates listed for different slots are based on millions and even billions of game rounds. A player can win way more or way less than the specified percentage within a single betting session. Comparing the payback rates is nonetheless extremely important, even more so, if you intend to play regularly.
What is live RTP?
The advertised return of online slots is calculated based on millions of simulated rounds. Some gambling operators would also publish the live RTPs of their games, showing you how the percentages have changed within the last 24 hours. As you can see below, the RTP of some slots may go way beyond 100% in the short term, while in others, it would be significantly lower than the advertised rates.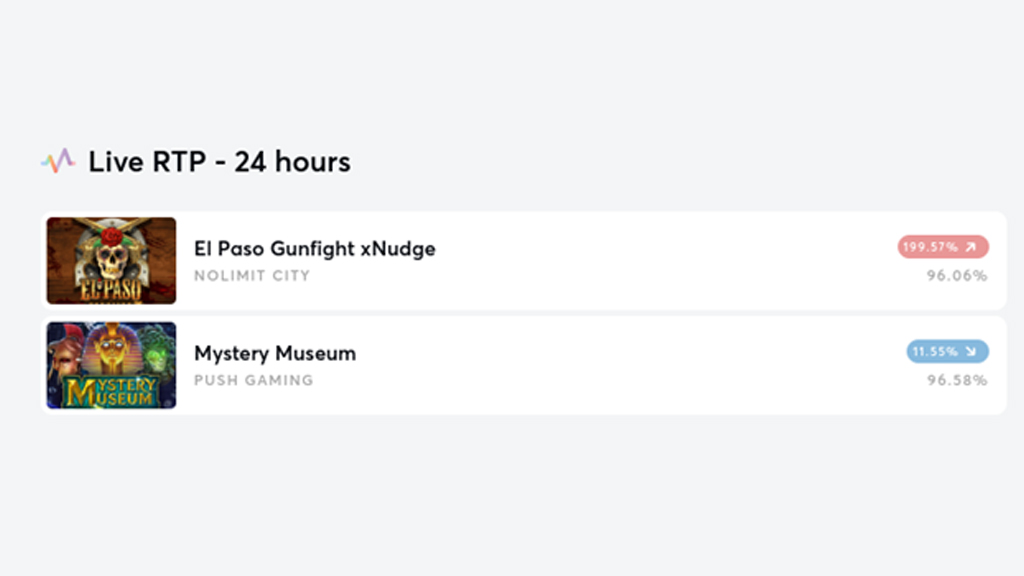 Why do slots with progressive jackpots have lower return percentages?
Progressive slots have lower payback rates to account for the jackpot contribution of players' bets to the pools. One thing to keep in mind is that the RTP of progressive games grows proportionally to the ever-increasing jackpots.
Can gambling operators change the RTP rates of online slots?
There is no need to. Most slot developers are now creating games with variable return percentages, allowing their licensees to pick from lower or higher payback rates. For example, Nolimit City releases are typically available in two versions, one of which has a higher RTP of around 96%, while the second one offers a lower payback of approximately 94%.